WILL
COME
TO
YOUR
HOME
LEARN
COMPUTERIZED GENEALOGY
LEARN
WINDOWS,
WORD,
AND
MORE
APPOINTMENTS
EVENINGS
AND
WEEKENDS
Family History Center
TOURS IN
MISSION VIEJO

You can learn to use
your PC more efficiently.
Let me help you.
OR
Learn how to research your family history using a PC. Let me be the skilled tutor at your side.
learn to let the computer keep your valuable family information organized
learn to search free genealogy databases
learn to use the computer to translate your letters into other languages
learn to search for that small town that great-grandfather talked about but is not on any map
learn how to search the census records
learn to send GEDCom files in your e-mail
learn where to seek answers to questions
learn much much more!
In addition to genealogy, I can help you learn to use Windows, MS Word, and other programs.

All this can be in the comfort of your own home, with your own PC, and with your own software.

Avoid the hassle of trying at home what worked in some class room just to find it does not work for you on your PC.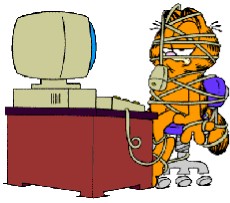 DON'T
TACKLE
IT
ALONE !
CALL
FOR AN APPOINTMENT
(949)
472-6058
Alan Jones, genealogist, software engineer, business excellence analyst, tutor, lecturer, with a Computer Science degree from Brigham Young University.
Currently with Unisys Corporation's computer research & development organization, he has over 25 years of genealogy experience. He has lectured on "Computerized Genealogy" at Saddleback College, Laguna Niguel Stake's Education Day, and elsewhere. As staff to Mission Viejo's Family History Center he has been teaching a 6 week course on Computerized Genealogy for the past several years.